Writer/editor, Erica Schultz, and RSM writer/editor, Enrica Jang, sit down with the Next Issue Podcast for an honest chat (read: giggle-fest) about women, comics, Bar Con, and gourmet jelly beans. (whaaa?)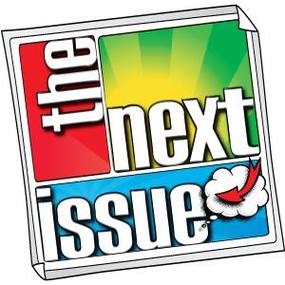 The beautiful, talented, MARVEL-ous (and entirely too humble) Erica Schultz, the just-announced writer for the new Revenge series (based on the hit TV series on ABC) and the creator of her own comic, M3, discusses her perspective on comics and her experiences working with "the Big 2." RSM editor and publisher, Enrica Jang (AZTECA, The House of Montresor) chimes in with her thoughts on the state of the indie scene and trying to build a business in a notoriously tough industry. The hour is a hodge-podge sundae about all the facets and frustrations of a beloved profession (with chocolate and jelly beans on top), hosted by the formidable comics and pop-culture reviewer, Harry Cee.
Listen here: http://thenextissue.podomatic.com/entry/2014-03-03T11_44_51-08_00
Follow the @ericaschultz42, @enricajang, @Red_Stylo and @TheNextIssue on Twitter!