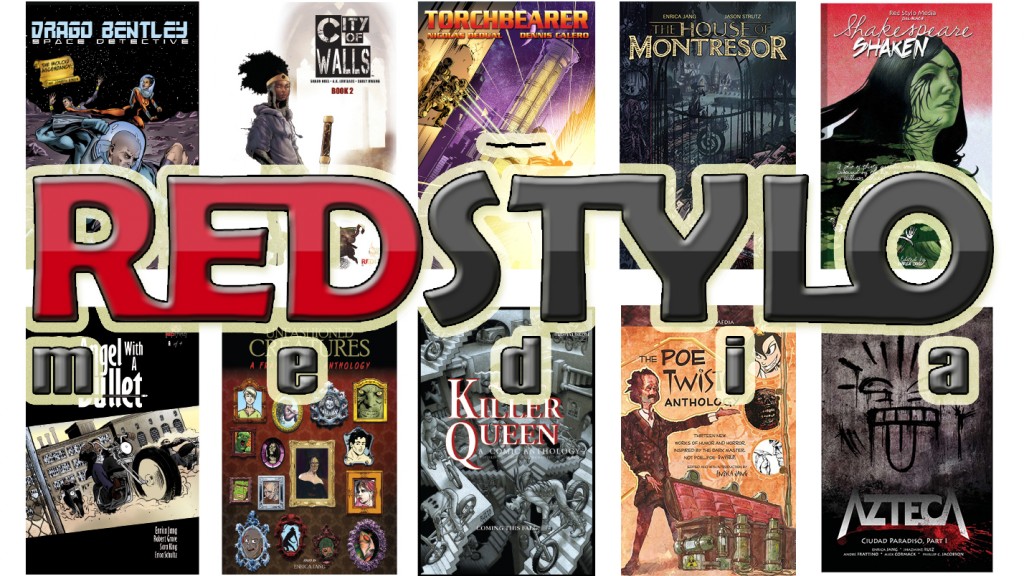 Hey hey! Enrica here.
Two months ago, Red Stylo started up a Patreon campaign to try to get our comics in front of more readers. After a lot of clamoring and cajoling of friends, we've got a magnificent start with 40 PATRONS, each of whom subscribed to Red Stylo for $4 or more a month. The first updates are from our newest anthology, KILLER QUEEN, A Comic Anthology inspired by the discography of the band Queen. Updates go live every two weeks, and we hope to keep this thing rocking and rolling!
For those new to this, Patreon is similar to an extended Kickstarter, but rather than one push for a large amount of cash, we raise tiny bits of money per update over time.You only get charged if we deliver, and the amount is pay-what-you-like with rewards at $2 and $15 levels.
Some Patreon news: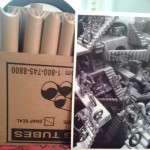 1. Even we are still getting used to this system, and so we passed our first milestone almost by accident! Milestones are like funding stretch goals on Kickstarter, and we promised a poster to all of our patrons if we could reach $200. I thought it would take 100 people at $2 apiece, but we did it in less than half that! Posters are going out to patrons now (see this nifty box of poster tubes? Posters for everyone!)
Our next milestone goal is $500, but our goal of 100 PEOPLE is still live. We've promised a set of special art postcards from featured Red Stylo artists with this next goal, and we hope to hit that as we push for one hundred people. Help us out, would you please? Help us reach 100 people!
2. I made a video. We're making a better video and will hopefully have that one day soon, but I made this one. Enjoy.
The money is, of course, important. All of the creators who work with Red Stylo are self-published and use their own money to fund their passion. The anthologies are 75/25 digital profit share (favoring creators), and the imprint is 80/20. Our share goes toward hosting RedStylo.com, keeping our webstore open, and PRINTING books! The rest goes to the creators–the writers and artists who make our comics world go round.
But what we're ALSO hoping for is more bodies! We want more people to discover Red Stylo titles and creators, and so we're still aiming for 100 people, and pushing to bring something new and different with each update. Pay what you like, but $2 per update gets you a comic, 15% off in our store, and mention in our SPECIAL THANKS in every RSM newsletter.
Please check out the page and become a Patron. Thanks everyone for the support!
Enrica J.
Chick-in-charge