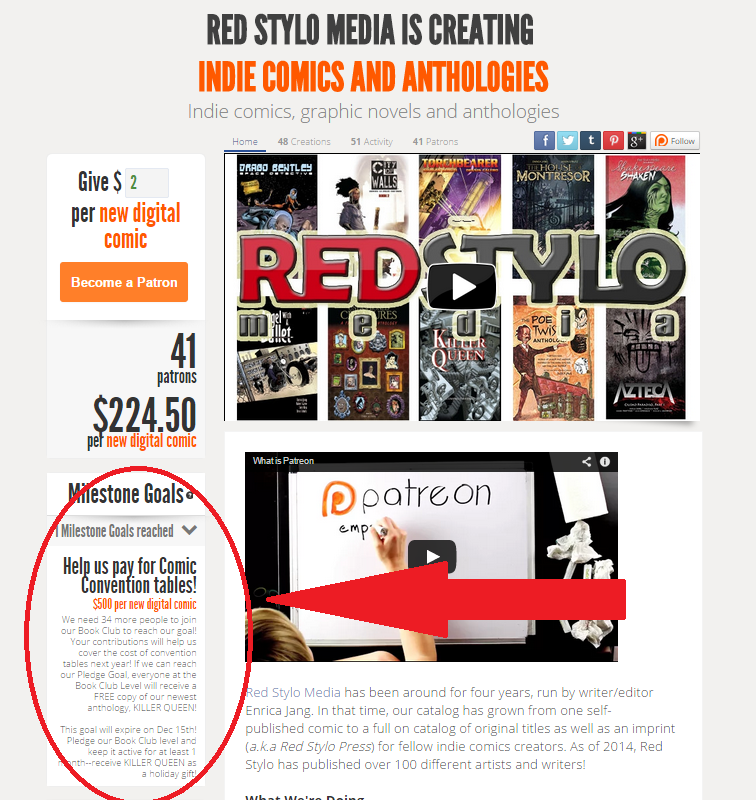 And of course we offer a printed book for CYBER MONDAY!
As the Rock-n-Rollout for our newest anthology, KILLER QUEEN, A Comic Anthology inspired by the discography of the band Queen continues on Patreon, we've got some goals we need to hit!
Comic Con season doesn't really hit full swing until next year, but paying for tables begins now! We need to hit a $500 goal on Patreon, and we need your help. What's in it for you? I'm so glad you asked!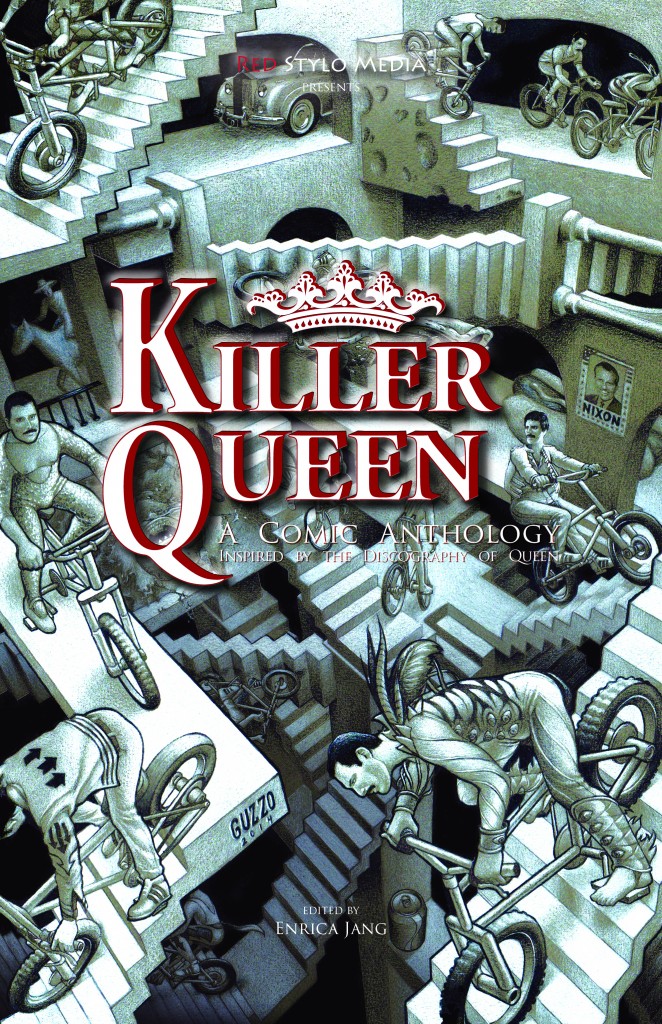 Join Red Stylo's Book Club ($15 pledge level on Patreon)! You get:
$15 OFF in our online store
15% OFF everything in our online store
SPECIAL THANKS in our bi-weekly Newsletter
And if we can reach our $500 goal, everyone in the Book Club gets a FREE print copy of KILLER QUEEN! Click here to pledge!
For those new to this, Patreon is similar to an extended Kickstarter, but rather than one push for a large amount of cash, we raise tiny bits of money per update over time. You only get charged if we deliver, and the amount is pay-what-you-like with rewards at $2 and $15 levels.
Please check out the page and become a Patron. Even the $2 pledge level gets you a coupon code for 15% OFF and special thanks. Everything helps, so thank you, everyone, for the support!
Enrica J.
Chick-in-charge
P.S. Did you catch this video from Assistant Editor, James McGee?