Chinese New Year (the Lunar Calendar new year) is tonight and we're celebrating with a nine-page preview of color pages from a new graphic novel, THE STAR THIEF!

THE STAR THIEF is inspired by the life and voyages of court eunuch, Chinese explorer and Imperial Admiral, Zheng He. The Chinese are rumored to have launched one of the most technologically advanced navies ever to explore the ocean. Though tales of their voyages have been lost to history, legend has it Zheng He's great Treasure Fleet may even have reached the shores of the "New World" seventy years before Christopher Columbus.
This is a first manga-style title for Red Stylo, and a first-time project with illustrator, Chris Liu, and color artist, Jan Velazquez:
Chris Liu is the co-creator and lead artist of the Zeldanime Project, a fan web-comic based off "The Legend of Zelda" cartoon adaptation and has grown a large fan-base on various art gallery websites.
Jan Velazquez is an illustrator and color artist in Portland Oregon, who was so deeply disturbed to learn the definition of the word "eunuch", he drew this: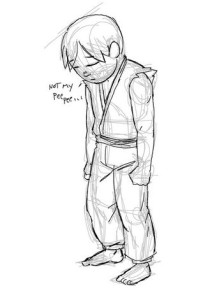 These first pages are the origin of the man who would become the most powerful eunuch in the Chinese Emperor's court, and then later one of the greatest maritime explorers the world has never known. Have a look at 9 color pages from the prologue of THE STAR THIEF, and then keep a weather eye out for updates and news as we get closer to publishing Part 1 of this new book!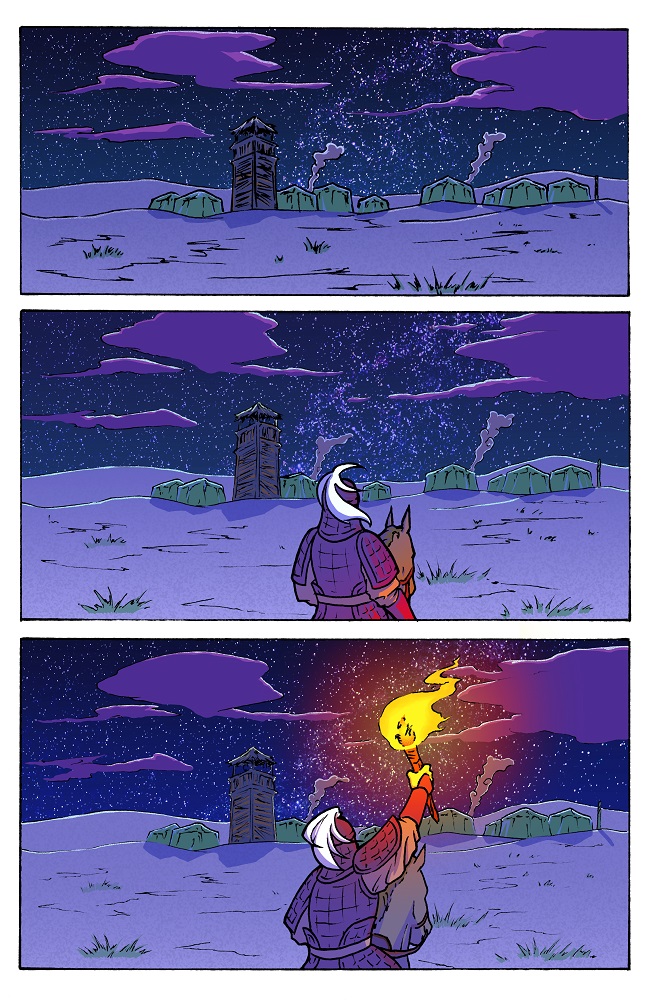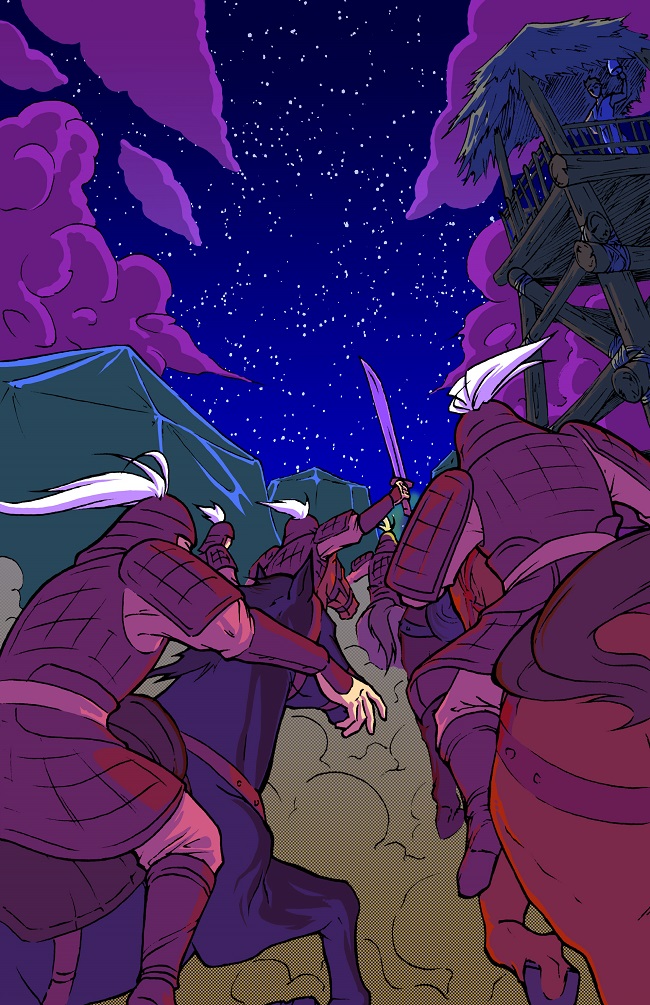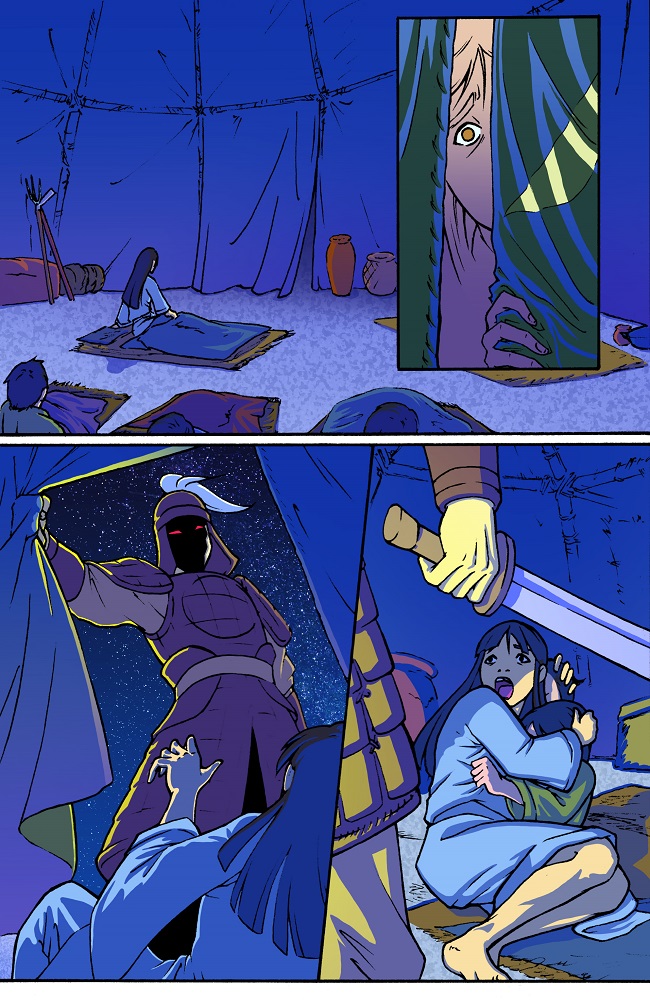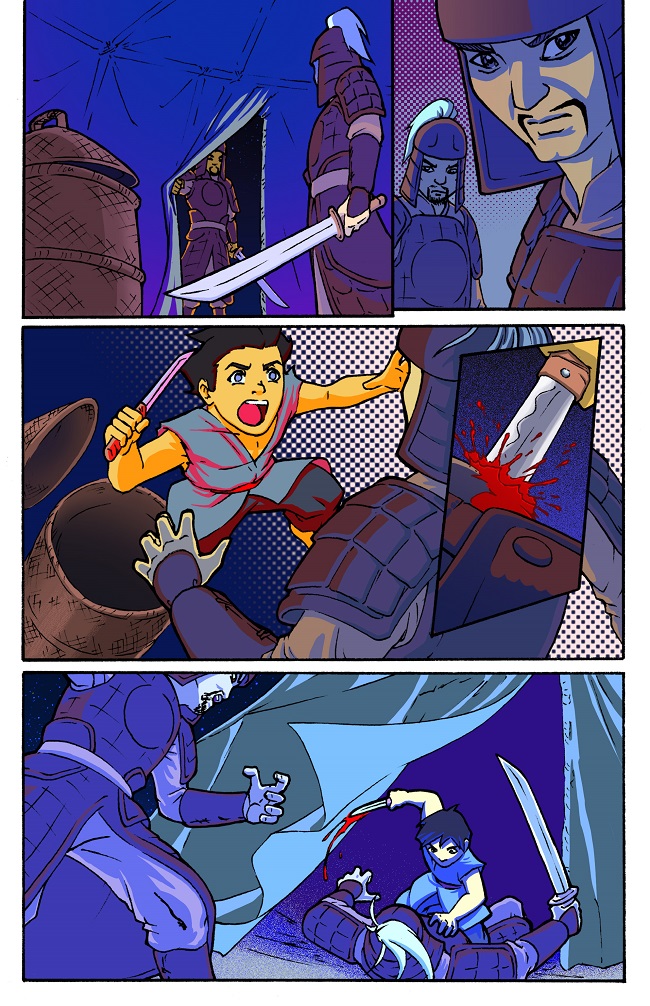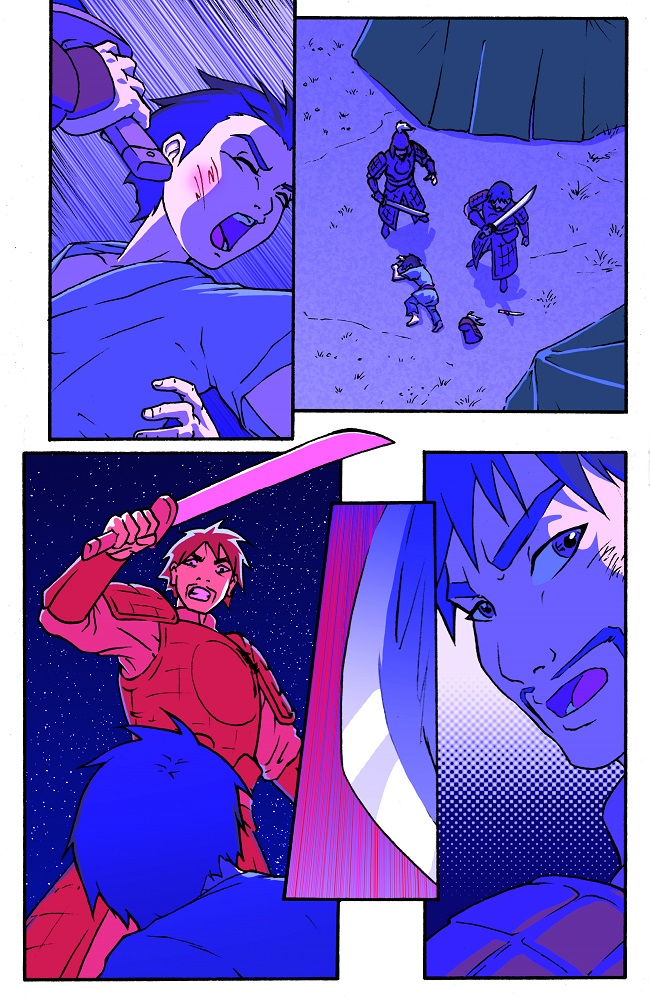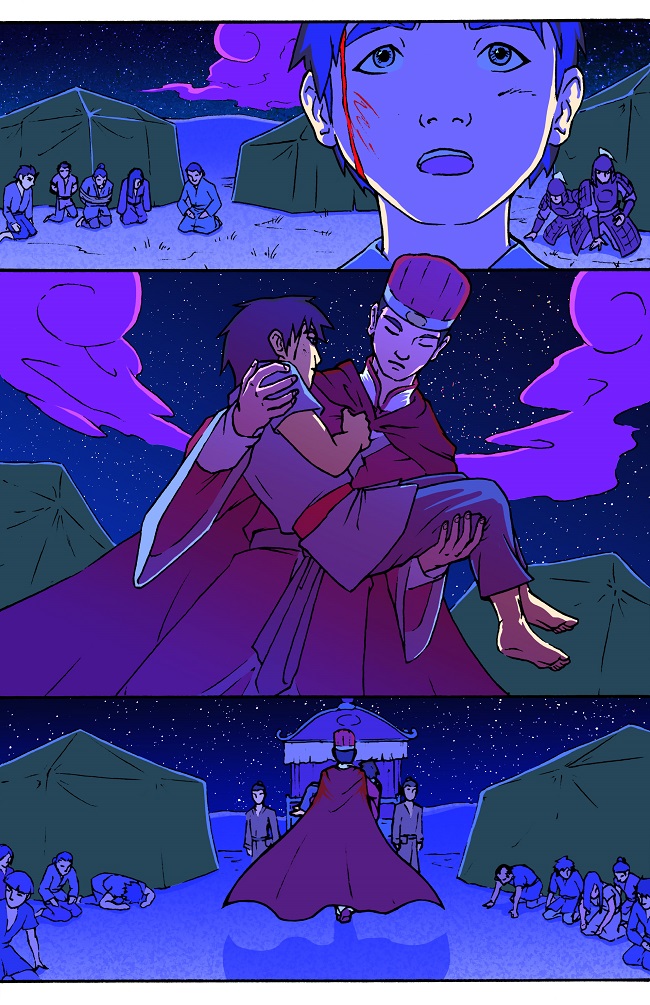 Story by Enrica Jang, writer for THE HOUSE OF MONTRESOR and ANGEL WITH A BULLET.