The best of times and the worst of times… Hey, I know this is Poe and not Dickens, but color pages for Part 2 of THE HOUSE OF MONTRESOR keep rolling in from artist Jason Strutz and I'm just itching to show them to you all! Soon. Soon!
For now, I'm thrilled to be able to share the COVER PREVIEW for Part 2 of our sequel to Poe's Cask of Amontillado! Perfect for Christmas, no? I mean, what could be more festive than a corkscrew to the eye? Enjoy!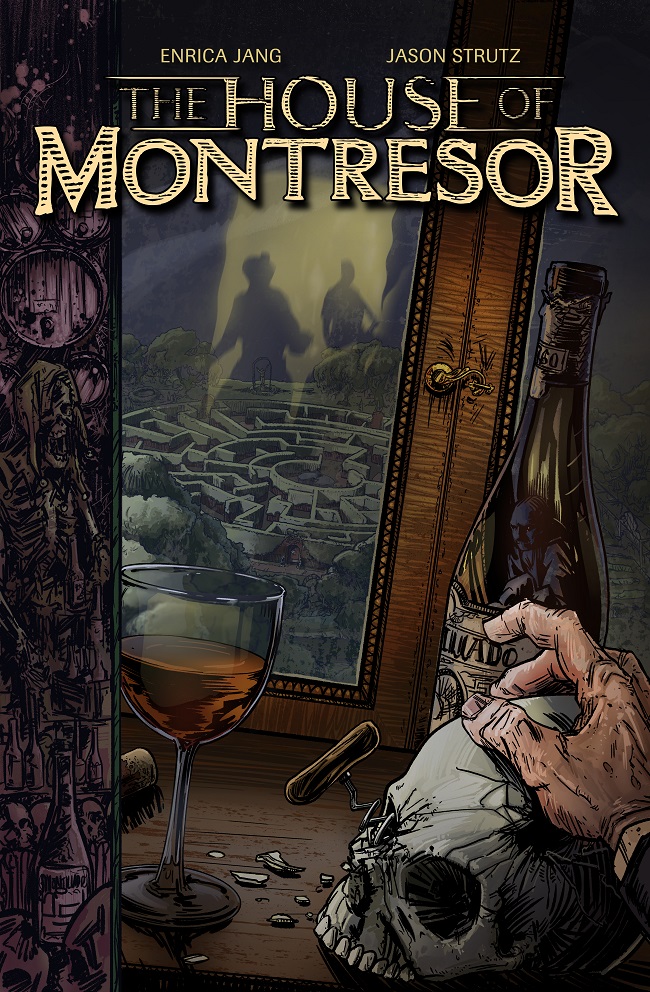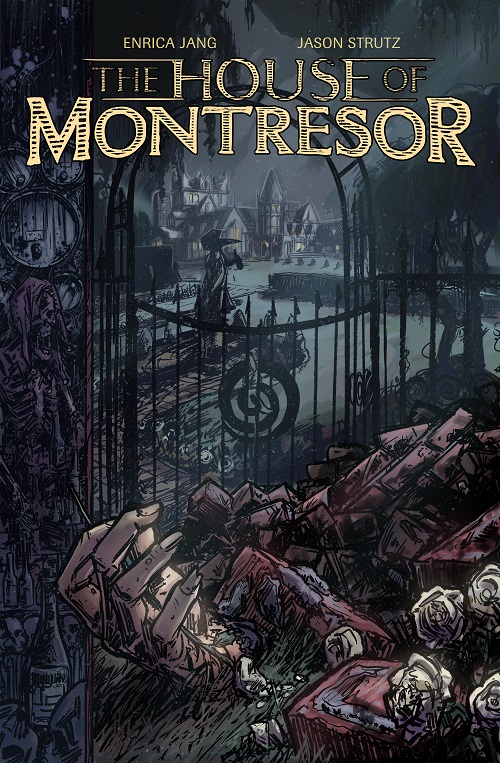 THE HOUSE OF MONTRESOR, a sequel to Edgar Allan Poe's Cask of Amontillado. Fifty years have passed since the villainous Montresor murdered his friend, Fortunato. But revenge does not end: Montresor still has a few more surprises in store for Edana, heir to a great estate and the last remaining member of the Fortunato family. Written by Enrica Jang, with art by Jason Strutz. Coming soon from Red Stylo Media!