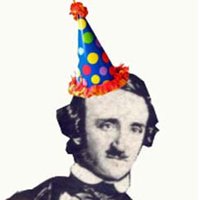 Happy birthday, Edgar Allan Poe! (He would be 206 today.) And so, while we know NCBD is on Wednesday, Poe's birthday is only once a year; therefore, just to say we did it, I'm proud to announce that Part II of THE HOUSE OF MONTRESOR is out today!!
"Edana Fortunato is the sole surviving heir of two great families: clan Fortunato and the House of Montresor. The terms of her inheritence dictate that not only must she demonstrate she is of sound mind, free of the shadow of madness and melancholy that have plagued the Fortunato bloodline, she must also inhabit the estate for a period of one month or else lose her claim to the Fortunato and Montresor lands.

Edana has still to meet her guardian, the enigmatic Count Montresor, but malevolent stares from the shadows, and a whispered warning during a visit with her ailing grandmother, lead Edana to wonder if she wants any part of what The House of Montresor has in store."
PREVIEW pages from the book here. Then be sure to download The House of Montresor Part 2, available now in Red Stylo's online store. Haven't read part 1? Both Cask of Amontillado and House of Montresor are up on comiXology and Drivethrucomics.com and also from Red Stylo's digital store right now!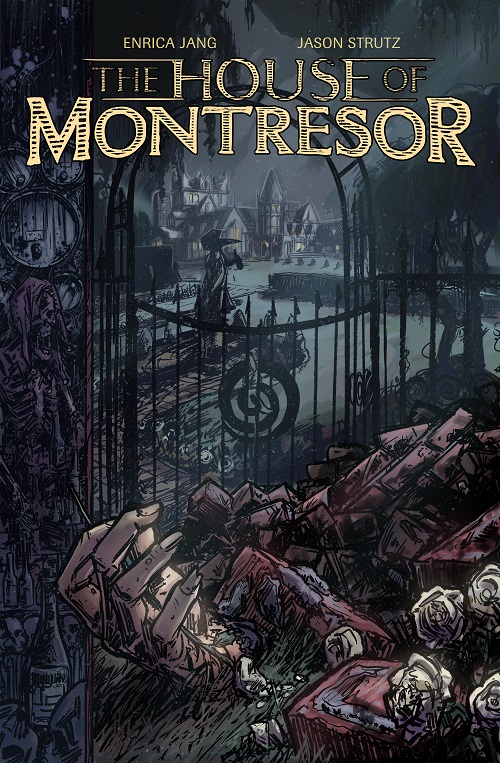 THE HOUSE OF MONTRESOR, a sequel to Edgar Allan Poe's Cask of Amontillado. Fifty years have passed since the villainous Montresor murdered his friend, Fortunato. But revenge does not end: Montresor still has a few more surprises in store for Edana, heir to a great estate and the last remaining member of the Fortunato family. Written by Enrica Jang, with art by Jason Strutz. Available now from Red Stylo Media!