We're less than a week away from the release of THE HOUSE OF MONTRESOR #2!
Just in time for Poe's birthday, and also on the heels of our adaptation of Cask of Amontillado included in BLEEDING COOL's Best of Indie Spotlight 2014! The House of Montresor is a sequel to Cask–check out these pages from writer Enrica Jang (moi!) and artist Jason Strutz!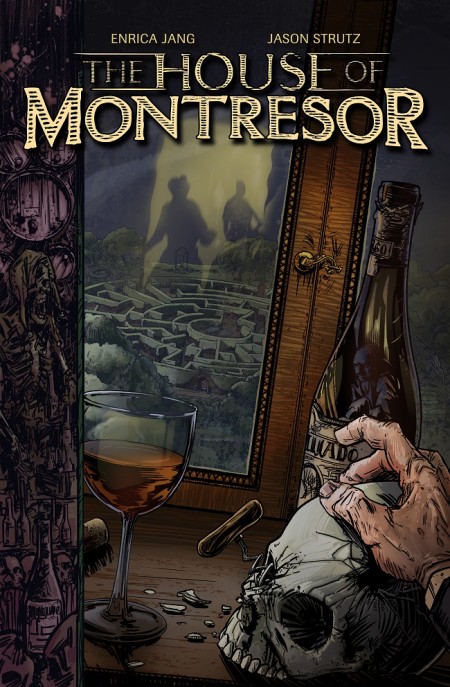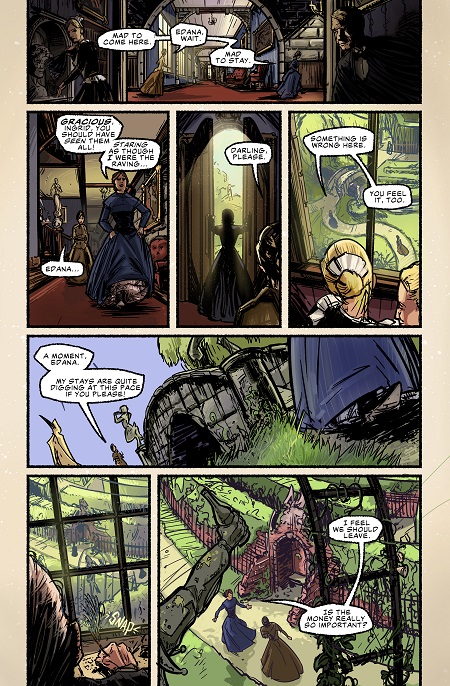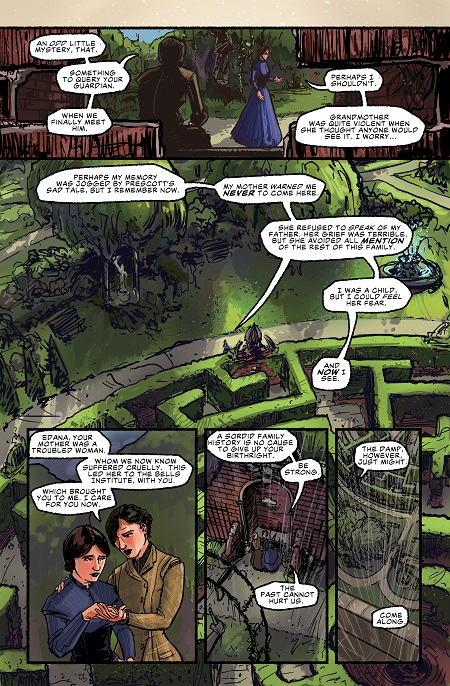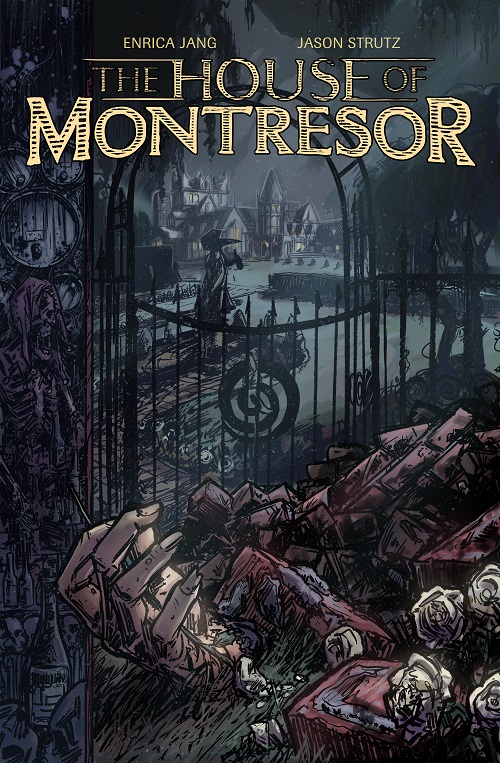 THE HOUSE OF MONTRESOR, a sequel to Edgar Allan Poe's Cask of Amontillado. Fifty years have passed since the villainous Montresor murdered his friend, Fortunato. But revenge does not end: Montresor still has a few more surprises in store for Edana, heir to a great estate and the last remaining member of the Fortunato family. Written by Enrica Jang, with art by Jason Strutz. Coming soon from Red Stylo Media!