Another big THANK YOU to Brian LeTendre and Secret Identity Podcast for a fantastic new review of The House of Montresor, one of our newest books and our sequel to Edgar Allan Poe's classis horror short, The Cask of Amontillado!
A great review is always a pleasure, but also especially important from another huge Poe fan–as Brian most definitely is. He featured our adaptation of the original story, and now takes an in-depth look at Part I of this new graphic novel.
The entire podcast with Brian and co-host, Matthew Herring, is a great listen, but you can also catch Brian's review of The House of Montresor (writer: Enrica Jang, artist: Jason Strutz) at the the 22:00 mark!


Direct link: http://www.secretidentitypodcast.com/home/secret-identity-podcast-issue-629-house-of-montresor-and-sister-sin
Follow Brian and Secret Identity Podcast (@SeeBrianWrite on Twitter), and don't forget to subscribe to Red Stylo on Patreon!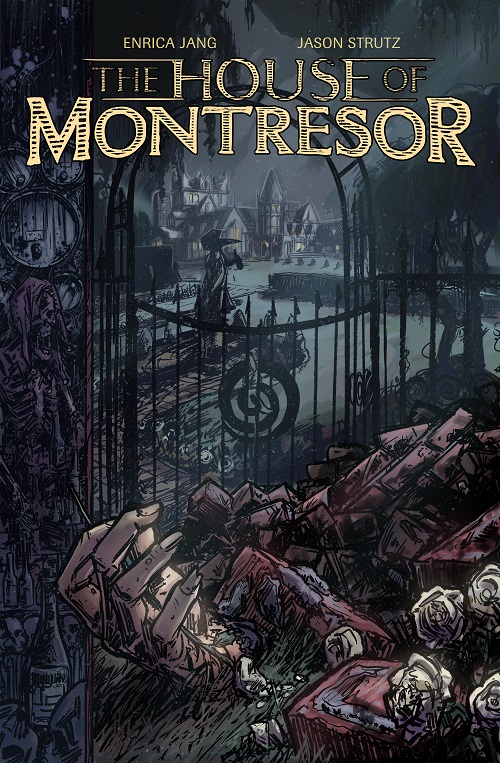 THE HOUSE OF MONTRESOR, a sequel to Edgar Allan Poe's Cask of Amontillado. Fifty years have passed since the villainous Montresor murdered his friend, Fortunato. But revenge does not end: Montresor still has a few more surprises in store for Edana, heir to a great estate and the last remaining member of the Fortunato family. Written by Enrica Jang, with art by Jason Strutz. Available now from Red Stylo Media!