When you're following in the footsteps of Edgar Allan Poe, a strong review from a magazine called Rue Morgue is high praise indeed! Rue Morgue Magazine, featuring horror in culture and entertainment, reviewed Part 1 of our original graphic novel, THE HOUSE OF MONTRESOR, dubbing this new OGN (and sequel to Poe's Cask of Amontillado) as "highly recommended!"
Both writer and artist are mentioned in the Quick Cuts review by Pedro Cabezuelo. Pedro writes:
"Enrica Jang has done a fantastic job capturing the feel of Poe's story… and [Artist Jason] Strutz manages to evoke the gloom and dreary mood of a Poe story without making it overwhelming and dire."
Pick up issue #152 at your local newsstand, or subscribe to Rue Morgue at Rue-Morgue.com (single issues also available)!
Part 2 is available now in Red Stylo's online store and at DrivethruComics.com! Click here to see pages from Part 2!
Big THANK YOU to Pedro and Rue Morgue Magazine! Like Rue Morgue on Facebook, or follow @RueMorgue on Twitter!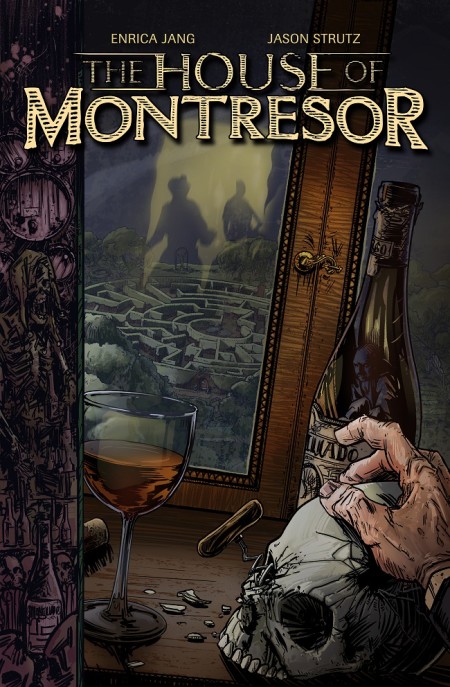 THE HOUSE OF MONTRESOR, a sequel to Edgar Allan Poe's Cask of Amontillado. Fifty years have passed since the villainous Montresor murdered his friend, Fortunato. But revenge does not end: Montresor still has a few more surprises in store for Edana, heir to a great estate and the last remaining member of the Fortunato family. Written by Enrica Jang, with art by Jason Strutz. Available now from Red Stylo Media!