Media, marketing and "that" Manara cover–we touched on just about everything during this extended discussion with Aitch and the Pop Culture Uncovered Podcast at Baltimore Book Festival this weekend.
Aitch stopped by the Red Stylo booth Saturday with new friend Eric Suggs from Art Way Alliance. We spent some time in the sun sharing observations about the festival as well as the latest topics to get comics folk excited most recently, including the changes in the market at shows and conventions and the now infamous Manara cover. We're first up in the podcast here:


Direct link: http://popcultureuncovered.podomatic.com/entry/2014-09-28T07_32_43-07_00
Follow Pop Culture Uncovered (@PCUncovered) and Eric Suggs & Art Way Alliance (@ArtWayAlliance) on Twitter, and don't forget to subscribe to Red Stylo on Patreon!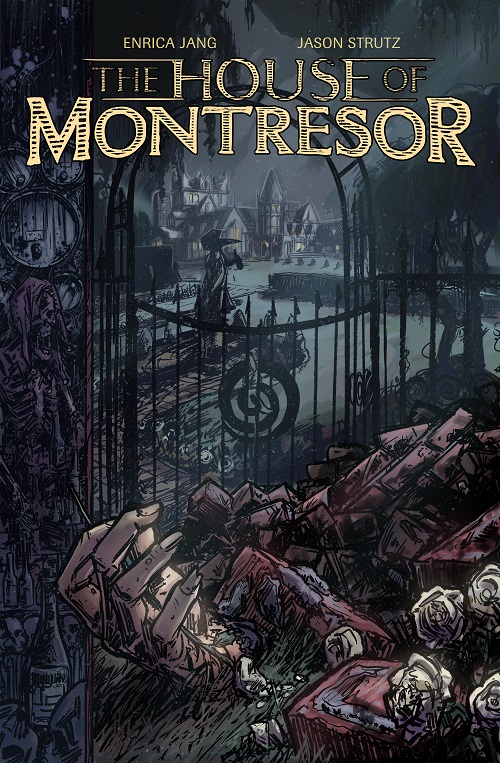 THE HOUSE OF MONTRESOR, a sequel to Edgar Allan Poe's Cask of Amontillado. Fifty years have passed since the villainous Montresor murdered his friend, Fortunato. But revenge does not end: Montresor still has a few more surprises in store for Edana, heir to a great estate and the last remaining member of the Fortunato family. Written by Enrica Jang, with art by Jason Strutz. Available now from Red Stylo Media!