Luna Luna Magazine just posted a new interview with RSM editor, Enrica Jang!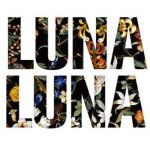 New York Comic Con is a gift that keeps on giving: we had so much fun at that show, sold a crazy number of books, had our first panel… AND I got the opportunity to chat about writing and business with Lynsey G from Luna Luna Magazine!
Luna Luna has posted some wonderful features and interviews with women comic artists and writers. Lynsey is a wonderful writer herself (with very discerning taste in literature, I must say.) I was excited to be asked some great questions about comics and business, and humbled to be included with such wonderful company in Lynsey's other features. We chat Frankenstein, plastic surgery, entrepreneurial enterprise and why rejection makes us better artists!
Read the interview here:

direct link:
http://lunalunamag.com/2014/11/19/117-comics-creator-entrepreneur-enrica-jangdont-scares-worth/
Thank you, Lynsey, for taking the time to check out Red Stylo! Folks can read the Doctor's Wife here, and check out ANGEL WITH A BULLET in our online store!
Also, be sure to follow Lynsey G. (@MissLagsalot) and Luna Luna Magazine (@LunaLunaMag) on Twitter. And very special thanks to Jayel Draco for the art with Lynsey!