Oh, it's on now: OuterPlaces.com just named our panel, "Marry, Do, or Kill? What will it take to shatter female stereotypes in comics?" one of it's 10 "Can't Miss" panels at New York Comic Con 2014!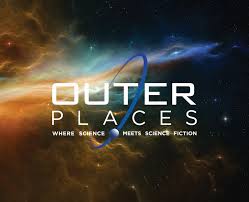 Direct link: http://www.outerplaces.com/buzz/news/item/6268-comic-panels-at-this-weekends-new-york-city-comic-con
Hosted by Red Stylo's Enrica Jang, with a distinguished panel of artists, writers, and editors thrown together for lively discussion about female stereotypes in comics—with one or two troublemakers tossed in there (Erica Schultz, this means you!)
"Marry, Do or Kill?" What Will it Take to Shatter Female Stereotypes in Comics?
Fri. October 10| 11:15 AM – 12:00 PM | 1A05
Female characters have historically been limited to sexy good girls or sexy bad girls, with little between. Readers are ready for change. A panel of Writers, Artists and Editors weigh in on "strong female characters," "fridged women," the Bechdel test and troubleshooting storytelling stereotypes. With Marvel Editor Ellie Pyle, Dennis Calero (X-Men Noir), Erica Schultz (Revenge), Andy Schmidt (Comics Experience), Claire Connelly (Oculus) and Jennie Wood (Flutter). Moderated by Enrica Jang, Editor at Red Stylo Media.
Track: Comics, Diversity
Map your Show links are here: http://nycc14.mapyourshow.com/6_0/sessions/session-details.cfm?ScheduleID=249
Follow us on Twitter for #NYCC2014 news as it happens. Red Stylo Media is also in Small Press Booth #1046, and table P11 in artist alley! We hope to see you there!