Grah!! Before New York Comic Con, we were thrilled to score a mention on Outer Places' Top Ten List of Panels Not to Miss at NYCC. Well, they didn't miss it, and we're thrilled to share Janey Tracey's coverage of the panel!
This post is a quick rundown of New York Comic Con's expanded diversity track, including Red Stylo's very first panel, "Marry, Do, or Kill? What will it take to shatter female stereotypes in comics?" with Enrica Jang, Jennie Wood, Erica Schultz, Dennis Calero, Andy Schmidt, Claire Connelley, Shaun Noel, A.K. Lovelace and Ellie Pyle.
Of our "Marry, Do, Kill" panel, Tracey writes: "The panelists claimed that it's counterproductive to 'teach for the test,' or to try to create a 'strong' character at the expense of creating a realistic human character. Although tests like the Bechdel test are good guidelines, they're only guidelines, and ultimately the goal should be to write stories that are populated with three-dimensional characters of both genders."
Read the entire post here: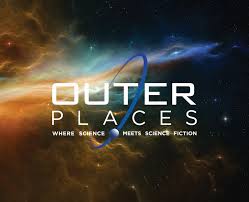 Direct link: http://www.outerplaces.com/buzz/news/item/6380-new-york-comic-con-diversity-round-up
Thank you, Outer Places! Follow @outerplaces and @janeytracey on Twitter. Also, as we find them we'll be posting more bits of news and such from this past weekend at New York Comic Con!